Kula Eco Park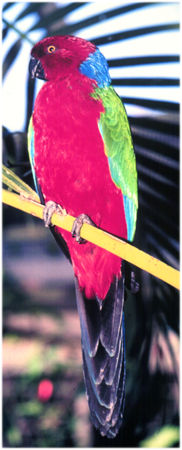 Kula is located on Queens Road, opposite the Outrigger Reef Resort east of Sigatoka town. Being Fiji's only wildlife park, Kula is the breeding center for Fiji's endangered species. The park provides free Environmental Hands-on Education to Fiji's children. Visitors can spend hours observing parrots, lories, falcons, hawks, fruit bats, snakes, iguana and marine life plus learn of Fiji's flora and fauna in near natural settings. Wander the rain forest or explore the bush walk.
Location of activity: 11 kilometers East of Sigatoka town, Kototogo, Sigatoka.
Pick-up and Drop-off places: Hotels and main Road
Type of Transportation: tour operators and/taxis/bus and hotel transportation.
Recommended physical limitation/age limits: none and there is handicapped access.
Suitable attire: comfortable clothing
What to bring: Picnic lunch if desired.
Included in activity/ies: Your own photo session with Fiji's most colorful Kadavu parrots & Fiji's Endangered Crested Iguanas, Experience Kula rope bridge, bush walk, learn about traditional Fijian herbal medicine and explore the park.
Packages available: Adults $11.(VIP) Children under 12 Years. $5.50 (VIP) -(During the current promotion, children under 12 years are free if accompanied by paying adult).
Incentive/group rates: Available for groups over 15. Please call for details.
General: Perfect setting for weddings, parties or special occasions.
Booking methods: Tour operators, Phone/Fax or e-mail for large groups. Not required for individuals or small groups.
Payments accepted: Cash, vouchers and credit cards.
A member of the Fiji Eco - Tourism association