Weddings Checklist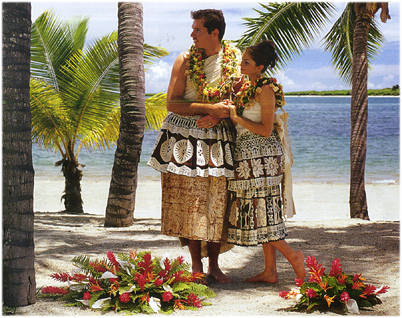 6 - 12 Months
1. Decide upon the number or guests etc. and make up a budget

2. Decide upon your chosen hotel/resort and check the availability of the venue

3. Discuss with the wedding co-ordinator of the chosen venue - form of wedding service required; choice of minister, priest or celebrant; and the style and/or colour theme for your wedding.

4. Contact the people you would like as your best man, groomsmen, bridal attendants, etc.

5. Draw up a provisional guest list.

6. Decide whether you wish to take a photographer/videographer from home to record your wedding

7. Begin the search for the wedding gown. If you decide to have one made, choose the designer or dressmaker

8. Decide whether you want to have supplementary flowers sourced from home - if so, choose a florist

9. Choose whether you wish to have your honeymoon at a different hotel/resort or on a cruise.
3 - 5 Months
1. By now the wedding gown should be organised/purchased, the style of the groom's suit chosen and the suit itself booked/purchased.

2. Best man and groomsmen suits, attendant's dresses etc. should be organised

3. Finalise your guest list

4. Choose/order invitations, write and send them.

5. Decide on accessories for wedding party

6. Decide whether you wish to bring a wedding cake from home - if so choose a cakemaker.
1 -2 Months
1. have a trial hair and make-up session at home before you leave for Fiji or liaise with your resort.

2. Check the RSVPs from guests and keep a list of numbers attending. As soon as this number is finalised, give to your venue.

3. Make sure you have valid passports - if not, obtain them.

4. Arrange reception seating plan and place cards.
2 Weeks
1. Visit florist, if appropriate, to have detailing of flowers finalised.

2. Reconfirm all arrangements, e.g. honeymoon, photographer, car hire etc.

3. Wear in your wedding shoes (both bride and groom)

4. Confirm with attendants, best man and mother of the bride (or friends, etc.) things that need doing after the wedding (e.g. returning hired clothing, taking care of the bride's gown, removing and storing wedding gifts, etc.) and decide who is doing what.
1 Week
1. Don't panic!

2. Travel to Fiji at least 48 hours before the wedding day and obtain your wedding licence

3. Arrange for any hire items to be collected

4. Final checks on all arrangements

5. Have a facial/massage/manicure/pedicure!

6. If you're having a Hen or Stag night, do it before you leave for Fiji

7. With the preparation over, you can relax and count on having a wonderful wedding in Fiji.!