Wedding Facts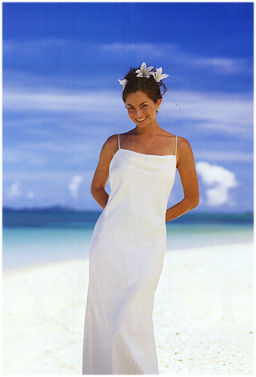 You will need:
1. Original birth certificates
2. Passports
3. Decree Absolute (divorce papers) if relevant
4. Officially witnessed consent of your father if you are under 21
5. Death certificate of deceased former spouse
6. To present yourself together at the Registry Office when applying for the licence which can be obtained within one working day. This must be done in Fiji. Registry offices are in Suva, Nadi or Lautoka. If marrying at Namale Resort registration must be at Savusavu.
7. Registration offices are open between 9.00am and 3.00pm Monday through Friday. Registration formalities take about 15 minutes.
8. The fee is FJD$20.00 and the license is valid for 21 days.
9. All ministers in Fiji belong to a certain church there are no nondenominational ministers. For Catholic weddings the requirements include a letter of Freedom sent well in advance, approximately 2-3 months out, to the Fijian Priest along with the Baptism Certificate. Your normal pre-wedding studies must be completed with a letter from your priest.